(For English please scroll down to the flag)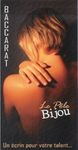 Je viens de rentrer d'un Séminaire de Recherche Créative organisé par la Pôle Bijou Baccarat, dans la ville du même nom. La ville de Baccarat, comme la cristallerie du même nom aussi sur place, fait partie de la Communauté des Communes du Cristal, et se situe en Lorraine, à moins d'une heure de Nancy.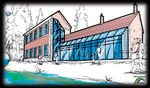 Nous avons été 9 créateurs de bijoux contemporains sélectionnés pour y participer. Je vous invite à visiter leurs sites respectifs, par ordre alphabétique (ou cliquer sur les photos):
Laure Boulard et Virginie Smaili de Savant Mélange,
Angela Baduel-Crispin
Olivier Daunay
Eloïse Fiorentino
Aurélie Kirtz
Stéphane Landureau
Yiri Ledecky
Agathe Saint Girons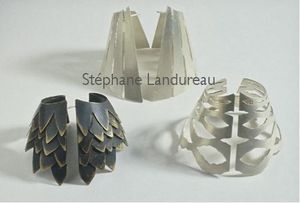 Le but était d'utiliser nos esprits créatifs dans un exercice de recherche avec un matériau assez extraordinaire, présenté par l'entreprise qui le fabrique: le métal à mémoire de forme et le métal super-elastique ! Les possibilités sont infinies et je crois que nous avons tous rélevé le défis avec succès, même si nous avons tout juste grattés la surface, car encore aujourd'hui les idées continuent à venir.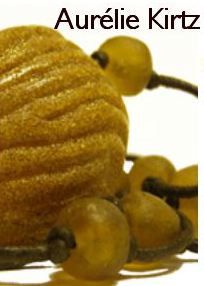 Une autre entreprise, qui utilise le procédé de traitement de surface par Physical Vapor Déposition pour obtenir des couches de métal et de métal de couleur sur divers supports, nous a aussi aimablement ouvert ses portes.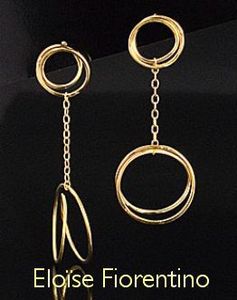 Nous avons été invités et accueillis par le Pole Bijou et la Communauté des Communes, le tout organisé avec soin par Monique Manoha, responsable du Pôle Bijou. Les conditions particulièrement agréables réunissaient tous les éléments nécessaires pour que nous ayons pu lâcher notre créativité et explorer au mieux ces nouveaux matériaux. Toujours dans le respect de l'autre, comme il se doit, mais avec en plus de vrais l'échanges entre professionnels, collègues créateurs ! Pouvoir voir de près le processus mental et créatif de chacun, tous ayant des perspectives et vécus uniques, c'était le bonheur sur le plan intellectuel, professionnel et humain !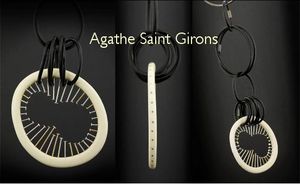 Nous avons pu visiter les futurs locaux superbement bien situés au centre de la ville: Le premier au bord de la Meurthe, sur les berges emmenagées en parc paysagé où se trouverons expositions, show-room et salon de thé pour les promeneurs et les 60 000 touristes des Métiers d'art qui visitent la ville chaque année !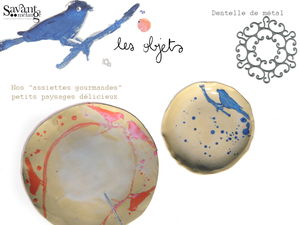 L'autre ancien bâtiment de caractère, à quelques minutes à pied et de l'autre coté de la berge, sera consacré aux ateliers de création. Tout est étudié pour que les métiers qui tournent au tour du bijou soient accueillis et valorisés dans les meilleurs conditions possibles. Les travaux seront finis en Automne 2009.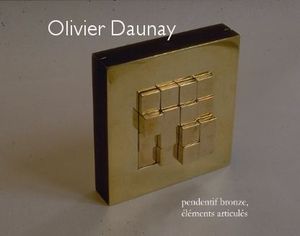 C'était une expérience exceptionnelle avec des personnes tout aussi uniques qu'extraordinaires dans un cadre de rêve ! Du partage avec un grand "P" !
Un énorme merci à Monique Manoha, à la Communauté de Communes du Cristal, aux entreprises, et à tous mes "collègues créateurs" pour cette expérience inoubliable. A bientôt en juin pour des nouvelles aventures ;o)

o;-)

I've just returned from a Creative Research Seminar organized by the Pôle Bijou Baccarat (Jewelry Center of Baccarat), in the city of the same name.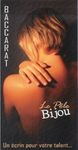 The city of Baccarat, from which the Baccarat Crystals got their name, is in the East of France, in the region of Lorraine and is part of the Crystals Community of Communes: the major cities which produce objects made of crystal united themselves to work together towards creative and economic development.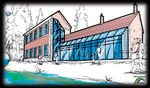 Nine contemporary jewelry designers/makers in France were selected to take part in this 5 day research seminar and work with two companies within the industrial field to adapt their materials to contemporary jewelry.
The participants were, in alphabetical order (you can also click on the names or photos for their websites) :
Laure Boulard et Virginie Smaili de Savant Mélange,
Angela Baduel-Crispin
Olivier Daunay
Eloïse Fiorentino
Aurélie Kirtz
Stéphane Landureau
Yiri Ledecky
Agathe Saint Girons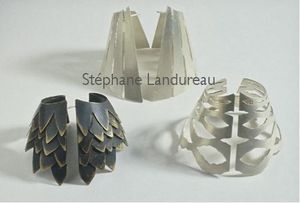 The objective was to put our creative minds to work and explore an amazing material already used in such industries as the aeronautics or eyeglass manufacturing and presented to us by the company which produces it: a Memory-Form metal alloy and a super-elastic metal alloy ! The possibilities seem unlimited and I believe we successfully stood up to the challenge, even if we've only begun to explore the material. I say this because new ideas are still rushing through my head.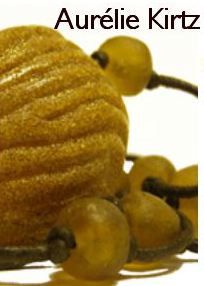 Another company which specializes in Physical Vapor Deposition (PVD) in order to obtain durable coats of colored metal on a number of different supports opened its doors to us, broadening our possibilities.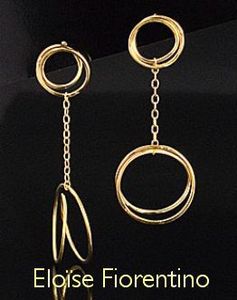 Our hosts were the Pôle Bijou and the Crystals Communauté des Communes, entirely organized with great care by Monique Manoha, in charge of the Pôle Bijou. We were extremely well received under the most favorable conditions, fully allowing us to release our imagination and to better explore these interesting materials. We were able to exchange our ideas and points of view among generous and creative professional ! It was a pleasure to see up close how each one proceeds, all the while with total respect for each one's individuality and background. It was a real treat from a creative, professional and human perspective. We will meet again at the end of June to conclude what we began and see what projects will be pursued or developed.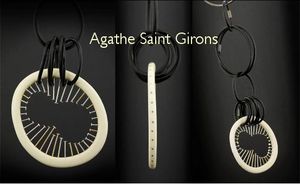 We also had the opportunity to visit the future buildings which will receive the Pôle Bijou. The first building, is located right in the center of the town, on the landscaped river side of the Meurthe River which crosses the city. This building is planned to receive both temporary and permanent exhibits, a show-room, a class-room and a tea-room for visitors to rest while facing the gardens. An ideal location for the 60 000 tourists which visit the town every year for its world-wide high-end reputation.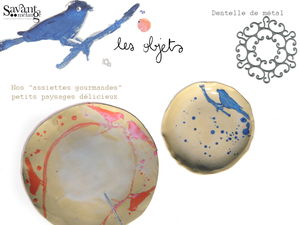 The second large building being restored, just a few minutes walking distance, will be ready by autumn 2009 and will be occupied by various jewelry studios. Everything has been carefully thought out so that the different fields related to jewelry making and design are well received and spotlighted under the best possible conditions.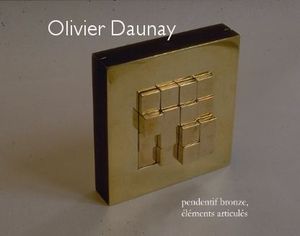 It was an all around exceptional experience, a first in France, with a unique and amazing group of artists and professionals under ideal conditions. This is really what constructive and creative sharing is all about !
A big thank you to Monique Manoha, to the Communauté des Communes, to the companies, and to my fellow creative colleagues for such a wonderful experience ... see you in June !
o;-)